Main photo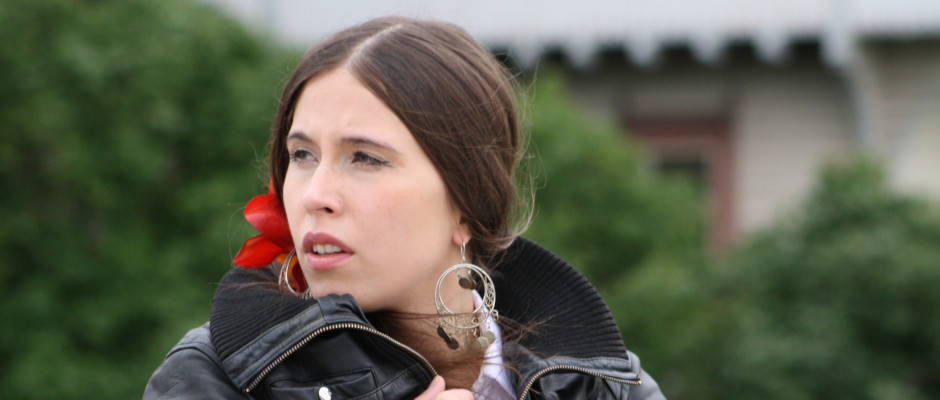 Photographer
Katri Somerjoki
Introduction
Taija Robalta is a Helsinki-based flamenco singer who has been touring since 2006 and has been teaching since 2010. Taija's special area of ​​expertise is traditional flamenco, the intensity of interpretation of which includes both dark, deep tones and the bubbling lightness of flamenco. Taija has studied singing for several years in Seville, Spain with her head teacher, Esperanza Fernández, one of the most deserving female voices in flamenco at the moment.
In traditional flamenco, songs are called palos, or genres. Within each genre, the singer has improvisational freedom, from verse choices and interpretation to the possibilities of variation offered by embellishments and rhythmic variations. In a sense, traditional flamenco is the language in which musicians communicate with each other - as if in conversation. Within any genre, the performance does not repeat from one performance to another identically played and sung, but the power and reactivity of the presence make each performance unique. Traditional flamenco includes both cheerful and light as well as dark toned genres.
Taija has also translated flamenco songs into Finnish, so it is possible to include a Finnish song(s) in the programme at the request of the customer.
Taija has performed in the Seville tablaos as both a singer and a dancer. In Finland, she is known as a singer who knows the secrets of the flamenco tradition and has worked with numerous Finnish and foreign musicians and dancers in various productions, from big dance works to intimate acoustic gigs.
- Tampere Flamenco Week Finnish Evening. Club, 2014 and Hällä Theater 2009
- Helsinki Flamenco Festival Finnish Evening. Taijan's work "Homenaje a la Familia Fernández" Kanneltalo, 2017
- Vicente Ferrer Foundation Gala, Aracena, Spain, 2012
- Sibelius Academy project: composer Manuel de Falla's el Amor Brujo work for flamenco singing and orchestra (Sibelius Academy Orchestra, conductor Arturo Alvarado) 2007
- Finnish dance works (eg Contrastes, Jäähyväiset, Santa Existencia) -Taljanka ensemble festive concerts (Savoy Theater, Cello Hall, Turku Sigyn Hall, Tampere Student House)
- numerous performances in Finland and Spain
Examples of teaching:
- group teaching and private lessons in Helsinki and Tampere since 2010
- Tampere Flamenco Week flamenco camp, summer 2019
- teacher of flamenco singing, Sibelius Academy of the University of the Arts Helsinki 2000 ->
Taija collaborates with two Finnish guitarists. He will be accompanied at gigs by either Tony de María (Toni Jokiniitty) or Juho Koskimies. They also have their own artist profiles in the catalog if you are looking for a flamenco guitar concert!
Technical information
The maximum length of the concert is 60 min or 2 x 45 min. Minimum 5-15 min. Flamenco also works very well acoustically.
Audio specs:
Dynamic microphone for vocals (e.g. Shure 58)
Condenser microphone for guitar
PA hardware
In larger places, also nearfield monitors.