Main photo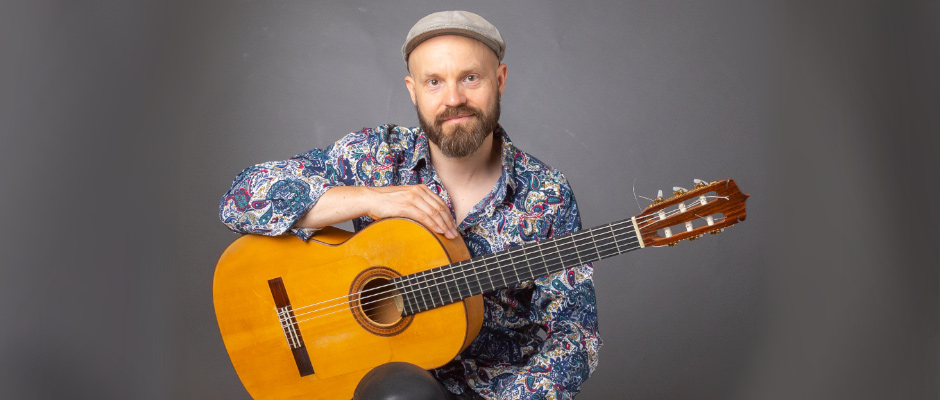 Photographer
Markku Uusitalo
Introduction
Tony de María alias Toni Jokiniitty is a long-standing flamenco guitarist whose repertoire consists of traditional flamenco, classics of flamenco guitar and his own compositions. Toni also tends to spice up his performances with songs and stories from the background of the songs. Toni has performed as a flamenco guitarist since the 1990s, both as a soloist and as part of various ensembles. He is familiar with Flamenco, e.g. living in Seville, Spain. In addition to Finland, Toni has performed in the Baltics, Sweden, Germany and Spain. Toni has released his own music both in CD format and digitally.
Toni Jokiniitty - guitar (and vocals)
 + possible guests
Technical information
In small venues Toni can perform without amplification. Possible PA system should be discussed case-by-case.