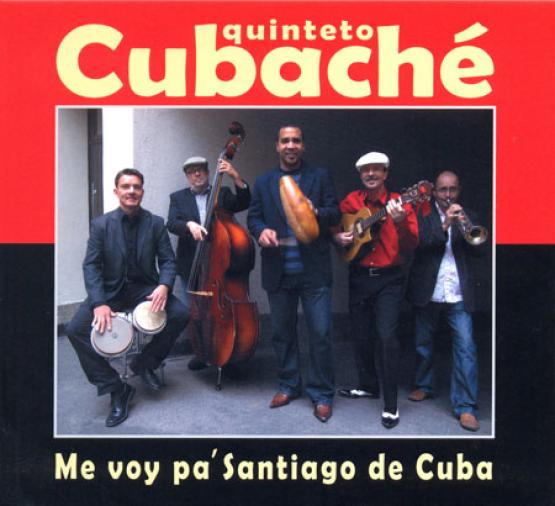 This recording pays homage to the centre of the traditional music of Cuba and the home of son and trova – Santiago de Cuba.
The members of the Helsinki based group Quinteto Cubaché have a very close relationship with the city. Alexander Bravo, born and raised in Santiago; Peter Loman to whom Santiago is home since 20 years; Tero Toivanen, former resident of Santiago; the veterans of the Cuban son in Finland, Mikko Hyttinen and Mika Rytkönen – together these gentlemen play their music with respect to the origins of it – and with talent that is achieved by years and years of hard work and dedication. Next to the better know son and trova you'll also hear changüi and kiribá.
Aché para Usted, Aché para todos.

Packed in a digipak sleeve.