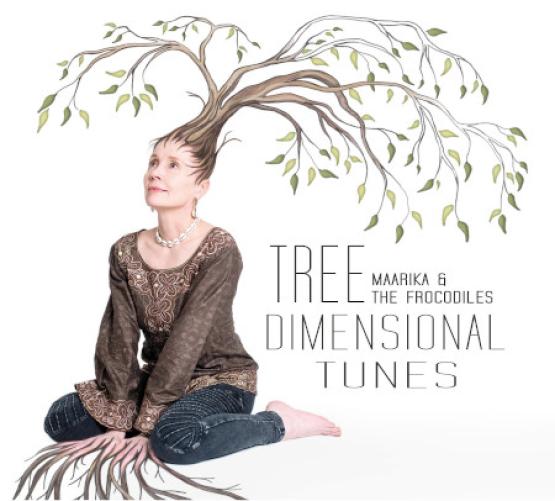 With fluid acoustic virtuosity, Maarika & the Frocodiles spin captivating melodic tales that range from the Sahara region to the frosty northern latitudes. The album's name, Tree Dimensional Tunes, relates to the talkative balafon, which serves as a musical narrator. In the Mandinka language, bala means tree or wood while fô means to speak.
Maarika & the Frocodiles:
Maarika Autio: balafon, kora, lead vocals
Cheich Cissokho: djembe
Tuomo Kuure: double bass
Repkat Parhat: acoustic guitar
Ossi Raippalinna: drumset, tama talking drum
Christopher Rodulfo: drumset, percussions
Kaisa Siirala: saxophone, flute, backing vocals
Autio wrote the lyrics and composed and arranged the songs, which dip into the West African musical tradition. The subject matter ranges from happily learning the Mandinka language and paying homage to a stubborn ram to longing for what has been lost – and in the song which is most poignant for Autio herself, a mother who is disappearing behind a veil of forgetfulness.