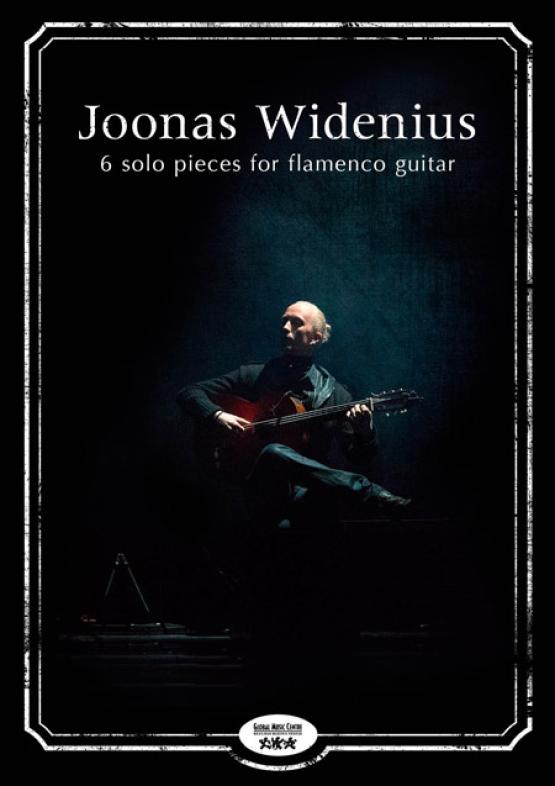 6 solo pieces for flamenco guitar
This book of pieces for flamenco guitar, composed by Joonas Widenius, is the only one of its kind in Finland. It is the first book of sheet music to be published in Finland, containing flamenco guitar music composed, performed and recorded in Finland. The six compositions in the book are taken from three different periods and represent the musical language of modern flamenco guitar. The pieces contain many references to other musical cultures.

The compositions are written out in conventional note form and in the form of tablature. At the same time, different fingerings and flamenco guitar playing techniques are clearly visible. The book will be excellent for both amateurs and professional musicians. The degree of difficulty varies considerably, so that the pieces will certainly be viewed as challenging in the longer term.

Introduction text in English.
Lilja's Lullaby
www.youtube.com/watch?v=_FEae-7Ey0o
Farruca de Helsinki
www.youtube.com/watch?v=VhB1Hx4aCLU
Tob
www.youtube.com/watch?v=qdTOUODqEQs
Guitarist & composer,
Joonas Widenius ( Facebook )