Main photo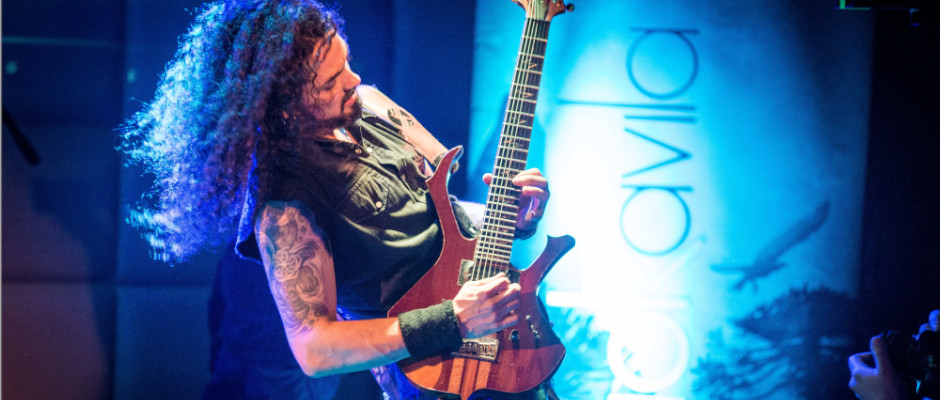 Photographer
Francisco Barrientos
Introduction
Erick Avila is Chilean guitarist, composer and producer based in Finland. Avila's music is a fusion of instrumental rock, metal, atmospheric and Latin American rhythms. Erick Avila toured in Chile, but after moving to Finland he started a project to teach Finnish musicians rhythms like songo, cumbia, cueca, huayno. Our project is a fusion of metal and latin american rhythms and we are ready to show this multicultural interchange.

Avila is the founding member, composer and music producer of the Chilean metal band Six Magics, with over 20 years of history and published worldwide. 
He started solo career in 2013 with album "Oblivion", instrumental metal. "In 2014, I decided to versify my musical repertoire by creating a fusion of Latin American Folklore and metal, covering emblematic Chilean folk songs and performing on stages throughout Chile."
In 2016 Avila released second album diving more into the union of Latin Folk and Metal. A popular rock radio Futuro in Chile has chosen this album as "Album of the Year 2016" in the Instrumental category.
In 2017, Avila had a conference at Aalto University in Helsinki called "Rock and Latin American roots: multicultural influence and perspectives in music" and was invited to have the same conference at Turku Rock Academy. 
In 2018 he moved to Finland to continue work with Finnish musicians. Nowadays Erick is working new material with finnish musicians who are learning Latin American rhythms. 
Shows and performances:
Support act for Nightwish, Paul Gilbert, Blind Guardian, Epica, Axxis and Rhapsody

Performing at big festivals: The Metal Fest, Cumbre del Rock Chileno, Feria Pulsar and Rockódromo
Big club shows as a headliner in Chile (sold out Batuta venue, Cúpula del Parque O´Higgins and Teatro Nescafé de lasArtes)
Three tours in Germany, one European tour
Many motivational speeches and performances in Chilean and Finnish schools
Several shows in bars and clubs in Southern Finland and private gigs.
Erick Avila (Chile) - guitar
Tuomas Riihimäki (Finland) - keyboard
Aki Kontioniemi (Finland) -  bass
Elias Koljonen (Finland) - drums
Technical information
With the band we need the P.A. for drums, guitar, keyboard, bass and mic for singing, We have our amps, but we need the P.A. systems acording to the venues. Also I can perform alone with background and in this case i just need 3 channels in the mixer, one for my guitar (I use line 6 POD, mono) and two chanels for the background (stereo) and P.A. systems acording to the venues.