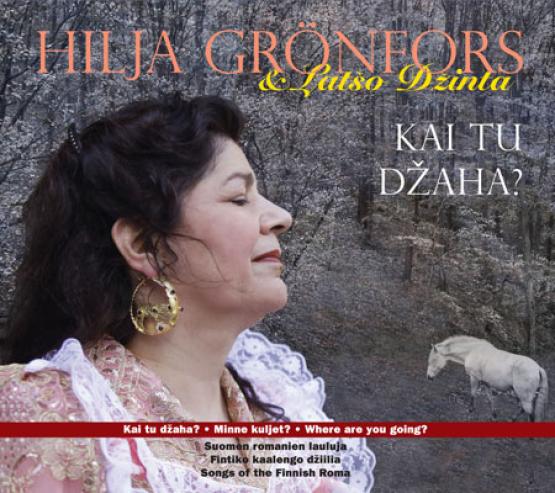 Kai tu džaha?  Where are you going? the second album of Hilja Grönfors & Latšo Džinta is The Event of the Finnish Roma music 2011. Like the 2008 awarded debut album this one also includes traditional songs; ballads, sleigh songs, prison songs as well as one of Hilja's own songs (lyrics and composition). These songs tell about the life of the Roma, it's joys and sorrows, of freedom, nature and of course about traveling with horses.

Hilja Grönfors has been singing since she was only a child. In 1950' Hilja was living the traditional traveling life of a Roma family – staying overnight by the riversides. Out of love for the music of the Roma Hilja got the idea of collecting the traditional Roma songs and she has so far collected well over 100 songs.

Members of Latšo Džinta - band are also known as band members of Pekka Kuusisto and Erin Anttila, and groups Shava and Trepaanit.

Latšo Džinta are:
Hilja Grönfors - vocals
Kukka Lehto - violin
Kiureli Sammallahti - accordeon
Valtteri Bruun – guitar, mandolin
Riku Kettunen - mandolin
Sara Puljula - bass

Packed in a digipak sleeve.