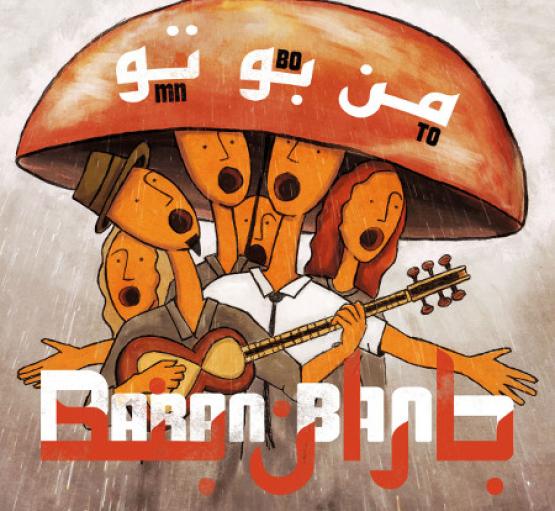 Iranian brothers Marouf and Gian Majidi have travelled the world before finally coming back together in the BaranBand. The word baran means rain. The music of the BaranBand is a blend of the Majidi brothers' Kurdish Iranian tradition and all the elements they picked up on the road over the years. There are strong elements of the music of the Middle East as well as that of North Africa.
BaranBand's music consists of both original compositions as well as new arrangements of old Persian and Kurdish music. Colorful instrumentation, skillful and versatile musicians make BaranBand's music a unique experience. The lyrics tell about life and especially about the joy that life brings with it.
More about the BaranBand at www.baranband.com
BaranBand:
Gian Majidi - lead vocals
Marouf Majidi - tar, background vocals
Lotta-Maria Pitkänen - violin
Simo Kärki - bass
Ricardo Padilla - percussion, background vocals
Esko Grundström - keyboards, 12-string guitar, accordion
Guest musicians on this recording: Jukka Kääriäinen, Janne Halonen, Noël Saïzonou, Ahoora Hosseini and Riitta Keränen.
★★★★★ –Mari Koppinen / Helsingin Sanomat