Main photo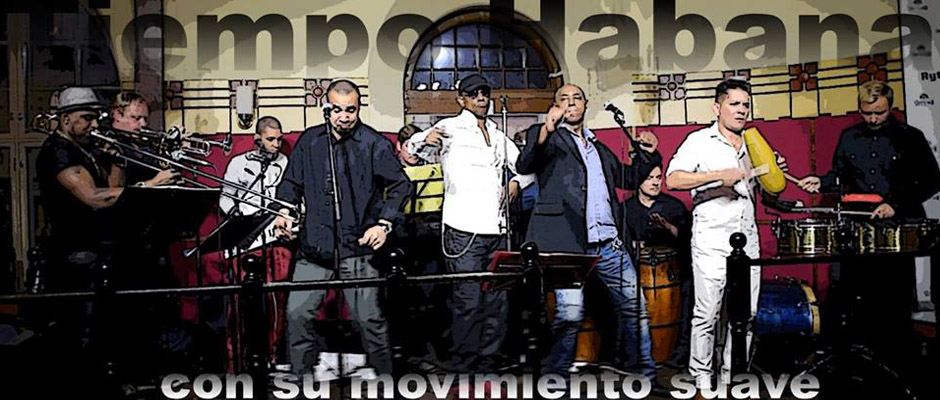 Photographer
Malla Sihvola
Introduction
Tiempo Habana is a 11-member salsa band that was put together in 2013 on Cuban musicians living in Finland's initiative. The repertoire has a wide range of styles of Latin music. The band plays Cuban timba modern-style salsa music.

Finnish musicians have been playing salsa and son for twenty years in other groups, such as TUMBAO Picante, Julio Romero y su Ritmo Latino and Sami y su conjunto.

The Cubans members have been involved in such bands as Rumba Habana, Odelkis Reve, Son de Cuba, Tembaché, 5pa'son, Bakuleyé, Lázaro Rosabal y su Banda Tropical, conjunto Lira Matancera, Orquesta La Yunfa, Linea Habierta.
Alexander Bravo - vocals
Daniel Baro - vocals
Pablo Contino - vocals
Andres Mena - trombone
Markku Renko - trumpet
Mikko Koponen - trumpet
Sami Lehto - timbales/drums
Mika Rytkönen - congas
Arto Huhtanen - piano
Juhani Lampuoti - bass
Technical information
Ohjelmisto , yleensä 2 x 45 min, pääasiallisesti vahvistettua äänentoistoa vaativa.
Ohjelmisto koostuu pääosin laulajien omista kappaleista, mukana myös uudelleen sovitettuja traditionaalisia soneja sekä kuubalaisten timba-yhtyeiden kappaleita kuten Manolito y su Trabuco, Pupy y los que Son Son, Adalberto Alvarez y su Son, La Barriada, Issac Delgado.