Main photo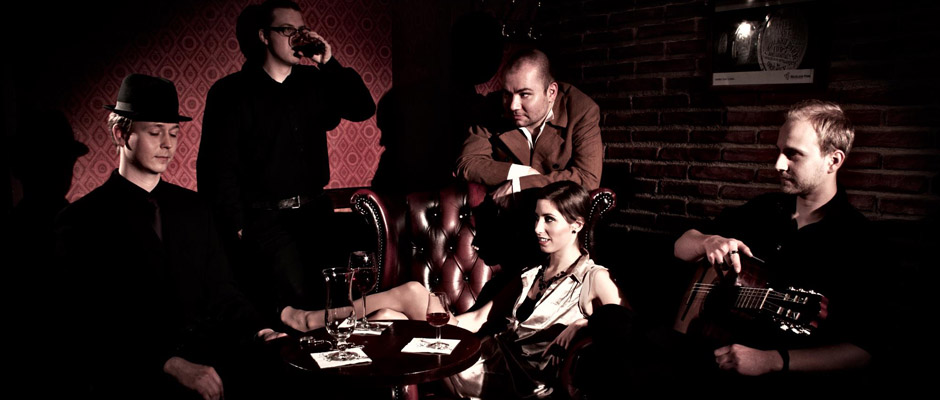 Introduction
Sheine Ite performs a variety of Jewish folk music, including flamenco influenced Ladino; klezmer; and music from the Middle East. Their music is strongly influenced by the different musical backgrounds of the musicians. Sheine Ite performs their songs in four different languages; Yiddish, Ladino, Spanish and Hebrew. A few are original pieces composed by lead singer Jenny Liebkind and guitarist Antti Ruotsalainen.
Jenny Liebkind - vocals
Atte Kekkonen - vocals
Antti Ruotsalainen - guitar, flute
Sami Tiainen - bass
Marko Soramäki - percussion
Tapio Nykänen - piano
Technical information
The show lasts approximately two hours. The group requires a small PA system.
Sheine Ite can also perform semi-acousticly and with a smaller line up.