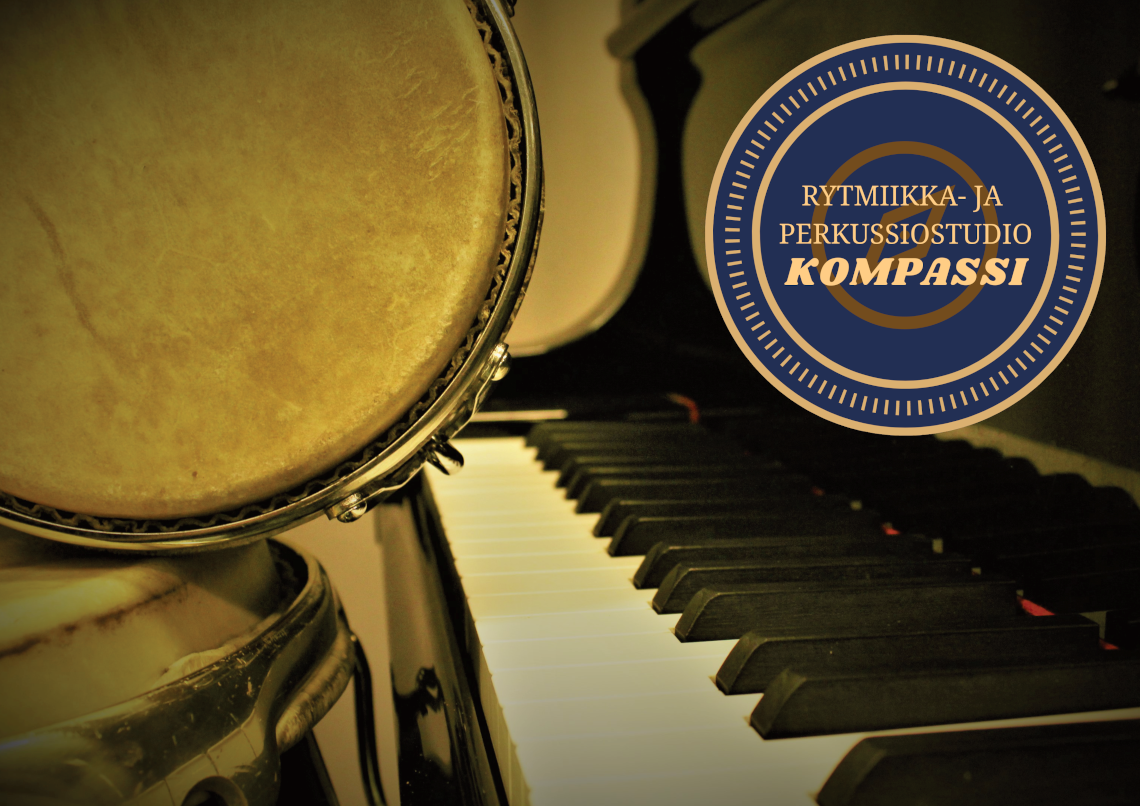 Rhythmics and Percussion Studio Kompassi is a school specializing in Cuban traditional music. With us you can study playing techniques, accompaniment styles and improvisation skills with Cuban percussion and piano, as well as the rhythm, songs and history of Cuban music from the basics to the deep end.
Instruments we teach:
- tumbadóra (conga)
- bongó
- cajón
- maracas
- other shaker-instruments
- güiro
- shekere
- campana (cowbell)
- piano
- vocals

We teach Cuban music, Clave rhythmics and phrasing of Afro-Latin music in completely new ways. Whether you are a beginner, a professional, or whatever in between, you can learn to understand the behavior and laws of rhythm as deeply as you are just interested. We also organize lectures, you can get more information from our Facebook page or by contacting us.
Headmaster's greetings:
I am Jani Lehtioksa, a freelance percussionist, music teacher, rhythm researcher, and rumbero and sonero in spirit and blood. I have taught privately e.g. Students of Metropolia University of Applied Sciences' music line and Sibelius Academy, as well as professional musicians who have been successful in the world. The top experts in different genres, from jazz to pop and metal music, leave inspired by my lessons and the feedback I have received has always been wonderful and grateful. As an example, feedback from Sibelius Academy's jazz department vibraphonist Mikko Antila on my page:
"Jani is really immersed in traditional Cuban rhythm music and shares her knowledge with passion. In addition to great playing skills, Jani is a relaxed, versatile and inspiring teacher; he gets the topic as the topic is explained clearly and concisely. I have drawn a lot from Jani's teachings into my own music, regardless of genre boundaries. "
Cuban rhythmic know-how contains a lot of phenomena that occur intuitively in almost all rhythmic music from rock to pop and funk. Awareness and understanding of these things will help students in improvising, composing and arranging all kinds of music.
If you are looking for direction, Kompassi will help!