Main photo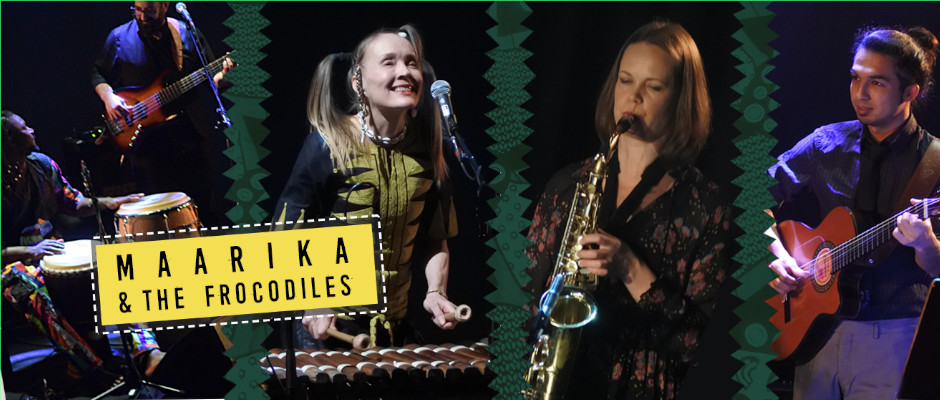 Photographer
originaalit Jorma Airola, kuvankäsittely Maarika Autio
Introduction
Melodic rhythmic multicolored world music, with West African influences echoing most vividly. A balafon, saxophone, kora harp and acoustic guitar weave a melody knit to warm up the double bass and percussion set. Tradition mixes with new infulences, the lyrics of the songs are mostly in Finnish, Wolof and Mandinka.
Frocodiles' musicians are from Finland, the Uighur region of China, Aruba and Senegal. These instrument masters met each other at the Sibelius Academy's Department of World Music. The premiere was at the Global Fest at the Musiikkitalo in 2019. The band will release their first album in the spring of 2021, published by the Global Music Centre.
Maarika Autio (Finland) - balafon, kora, vocals
Kaisa Siirala (Finland) - saxophone, flute, backing vocals
Ossi Raippalinna (Finland) - percussions
Christopher Rodulfo (Aruba) - percussion set
Tuomo Kuure (Finland) - double bass
Cheich Cissokho (Senegal) - percussions
Usually we tour with 4-5 frocodiles.
Technical information
Live set duration 60-90min. A stage plan will be provided if required.