Main photo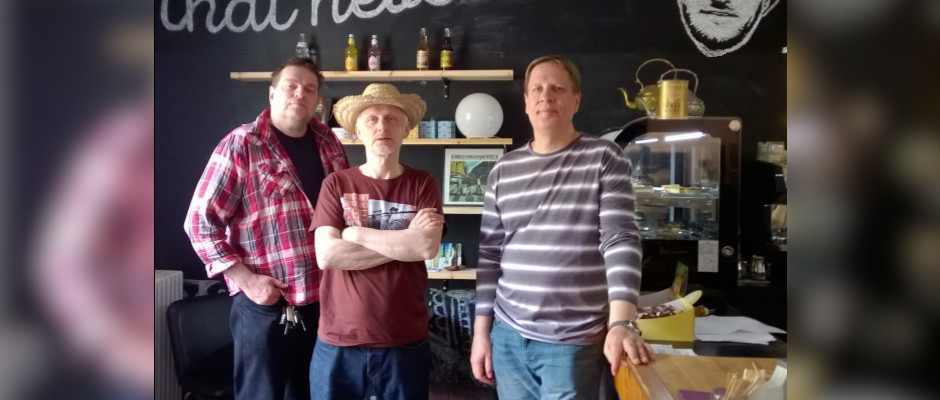 Introduction
Kehro's soudscape is based on experiences garnered from gigs at garden parties, dinner parties, cocktail parties and family celebrations, where it's best to build ambiance for the imagination – and the listener will take care of the rest if necessary. Employing more or less hidden ethno melodies and acoustic downtempo sounds, Kehro's soft dreamscape exhibits a thorough understanding of various sub-genres such as avant-folk, melodic space age pop, exotic coffeehouse jazz and chillout easy listening. Kehro has released two albums: Kehro Urdiala and Kehro Jalousie. The music of Kehro is as eclectic and broad-minded as the ensemble itself. Vesa Kaartinen started his musical career in the obscure agricultural psychedelic group Mummi Kutoo. Markku Kyyhkynen played in the band Sata Lasta, winning the Finnish Championship in Rock Music – as well as in the weird alternative pop group Inkvisitio. Ville Toikka is theatre professional, who has several local rock groups under his belt.
Vesa Kaartinen - acoustic guitar
Ville Toikka - electric guitar
Markku Kyyhkynen - double bass
+ guest musicians:
Kalle Outinen - guitars, percussions
Marko Timonen - percussions
Hannu Saha - kantele, recorder
Kimmo Pohjonen - harp
Tero Hyväluoma - violin
Mikko Helenius - bandoneon
Technical information
The band has its own sound system. In small spaces, an acoustic gig is also possible.