Main photo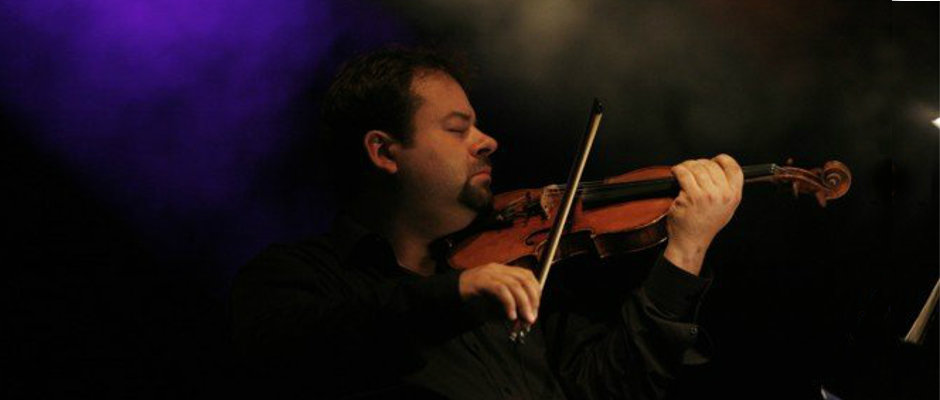 Introduction
Henrik Perelló has been the concertmaster of the Finnish National Opera Orchestra, the Savonlinna Opera Festival Orchestra, the Tampere Chamber, the Tampere Philharmonic and the Vaasa City Orchestra. He has performed with the most well-known Finnish conductors, such as E-P Salonen, Leif Segerstam and Okko Kamu. Perelló actively performs as a soloist and chamber musician in various ensembles.
Perelló has a wide range of musical styles. He is also well known as a master of entertaining violin. As a crossover violinist, Argentine tango and tango Nuevo in particular are close to his heart. He has given concerts with InTime quintet, which specializes in Astor Piazzolla's tangos, in addition to domestic concert stages in Sweden, Denmark, Estonia, Russia, Germany, France, Italy, Argentina, Japan and the Emirates. Perelló has made five Piazzolla recordings, the first of which, Piazzolla InTime, was chosen as the record of the year in 1995. The InTime Quintet won first prize in the 1st Astor Piazzolla International Competition in Italy in 1994. Perelló also plays traditional Argentine tango in the Cuarteto Perelló Quartet.
As a jazz musician, his area is the Gipsy jazz style, whose most famous representative as a violinist is Stephane Grappelli. In dance orchestras, Perelló plays bass and keyboards in addition to the violin, but also masters several other instruments.
In flamenco music, he is a pioneer of his instrument internationally. The latest area is Cosmo music. As a studio musician, Perelló has recorded and released nearly a thousand tracks. Through radio and television, he is one of the most famous violinists in our country in the field of entertainment music. Today, he also arranges music for various ensembles.
Henrik Perelló - Violin
Technical information
The length of the performance and the technical needs should be discussed case-by-case.