Main photo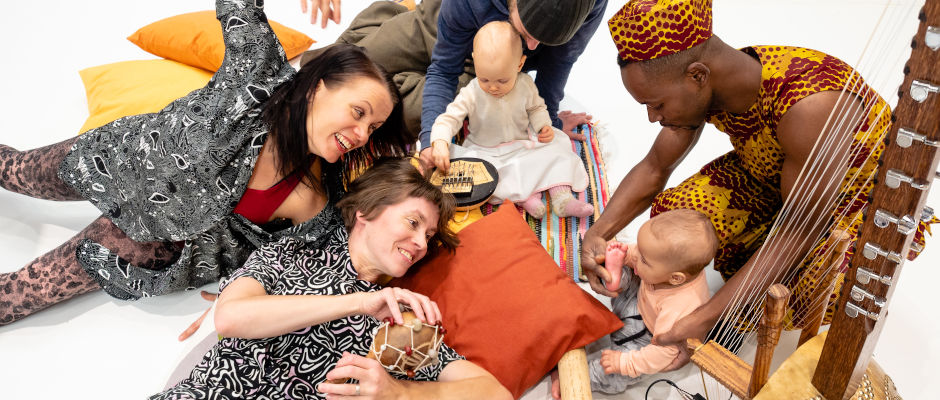 Introduction
The West African music and dance tradition meets contemporary dance and Western music for the babies and their parents in an atmospheric art moment.

The work takes the little spectators with their family to a fairytale world where desert winds are humming, rainforest blooming with life, and the West African Sunday market is full of sounds, scents and movement.
Terhi Vaimala (Finland) - Choreography & dance
Annina Tuhkunen (Finland) - Dance
Totte Rautiainen (Finland) - Sound design and cinematographer
Adama Kone (Mali) - Music
Technical information
Participating dance and music for baby families

     Duration 30 minutes
     Age recommendation 0–18 months, but children of all ages with their families are welcome
     Audience Max. 20 children with guardians
The perfomance can be customized to fit different and sized spaces, realized with the  light equipment in use on the premises. Audio playback: small PA with mixer and speakers.