Faso Kan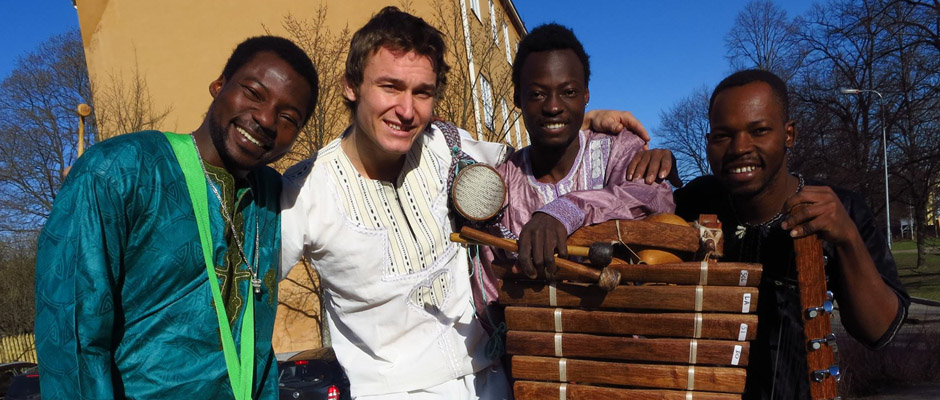 Introduction
This music honours the spirit on the ancient baobab trees. The balafons, djembes, dunduns, baras and vocals weave a unique texture with many layers. For us African music means home, warmth and joy of sharing. We give voice to the anxieties of life as well as to the best moments shared with fellow human beings.

Faso Kan is founded in 2006. The musicians and dancers come from Finland, Burkina Faso, Senegal and Gambia.The leader of the group is griot and master of balafon, mr Issa Dembele. In Finland Faso Kan has performed e.g. at Faces Festival, Kaustinen Folk Music Festival and Kallio Kukkii Festival. Faso Kan has also performed at Pop & Jazz Conservatory with one of the leading djembe masters mr Zoumana Dembele - and has also organized Club Ouagadougou at the conservatory.
Issa Dembele - balafon, vocals, djembe, dundun, dance
Adama Koné - kora, vocals, djembe, dundun, dance
Ossi Raippalinna - dundun, djembe, talking drum, vocals, dance, hosting
Issiaka Dembele - balafon, vocals, calebash, djembe, dance
Technical Information
Duration of the performance anything between 20 minutes to two hours. The performance can be tailor made to the occasion including balafon and djembe music, song and dance. At a small venue the performance can be acoustic, at bigger venues PA is needed.