Uimonen/Lorenzen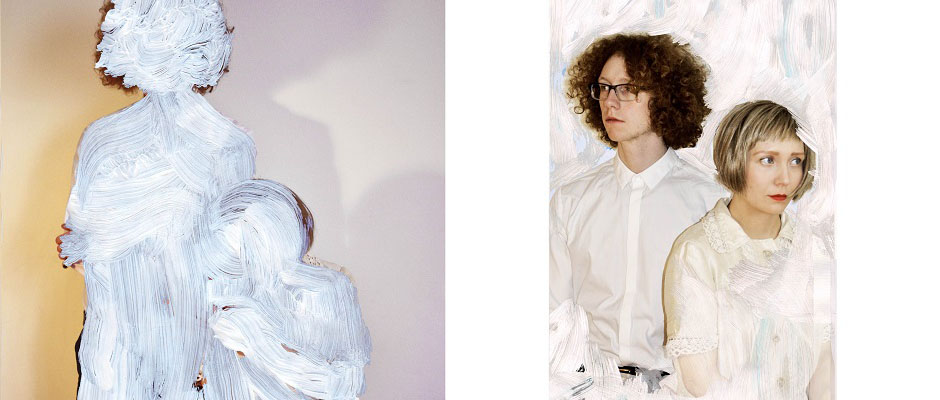 Introduction
Uimonen/Lorenzen is a new Finnish-Danish duo that believes that the laws of beauty don't obey limits, borders or boundaries. Uimonen/Lorenzen is not afraid to break the norms of genres and aim to reach the universally relatable deep layers of existence that all humans share beneath the minor differences on the surface.
The duo was formed when Emmi Karoliina Uimonen and Troels Strange Lorenzen found each other in the folk music department of Sibelius-Academy and discovered that they speak the same language aesthetically and philosophically. The pieces that have been born out of their connection can be described as contemporary Nordic folk music with influences from jazz and classical impressionism, combined with polyrhythmics and improvisation.
With the music they make they want to make the world a better place, bring joy to the open-hearted, comfort to the lonely and true love and passion to the ones that desire it. Uimonen/Lorenzen's album debut album "Trilogia/Trilogi: Indigo" has been self-published in the August of 2017. The album got its name from a haze of deep blue melancholy that is present in every song - the soul scenery that both Uimonen and Lorenzen share. The album is a first part of Uimonen/Lorenzen's own musical colour trilogy.
Emmi Karoliina Uimonen (Finland) - piano
Troels Strange Lorenzen (Denmark) - accordeon
Technical Information
Complete duration of original music by Uimonen/Lorenzen is 2 hours at the moment. All the pieces go together and can be played in any order and any combination with required length and mood. We can offer one set on in the theme of the first album - the colour indigo, and another set in the colour theme of the next album - ecru. More material is emerging all the time and it is also possible to add time to the set with playing Uimonen/Lorenzen's arrangements of traditional Nordic folk tunes.