Suora Lähetys Ensemble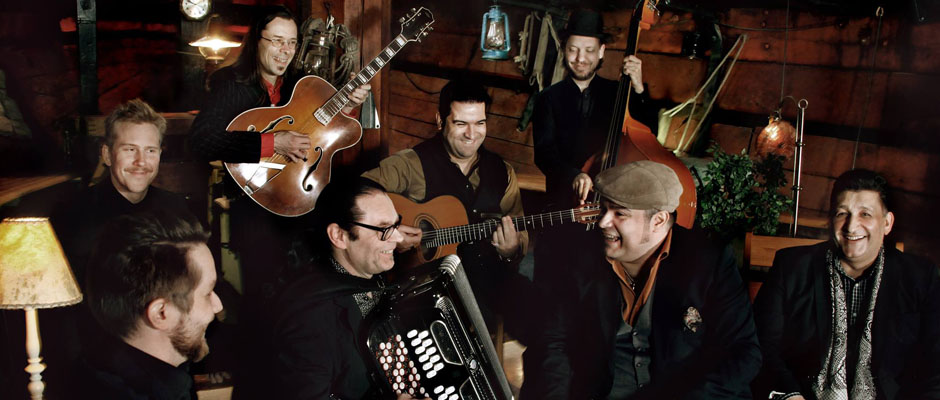 Introduction
Suora Lähetys came known to the public for the first time in 2007 when it took part in Finland's first Talent show, which was shown on TV4. The band's success continued in 2009, it won the Cultural Centre Caisa Ourvision 2009 - Song Contest.

Fresh, distinctive way of singing polyphonic songs, the incredible sound of roma music, gospel and pop music distinguish this band from other singers. Suora Lähetys offers to the listener "Light and entertainment".

Suora Lähetys has performed since 2002. From Christian circles and churches to major events, etc. Suora lähetys performed in various cultural events between 2002 and 2006. In Porvoo in the international Roma music festival, and again after a break in 2009. Suora Lähetys was privileged to participate in Kari Tapio's memorial concert in Tampere Hall in 2011. The band has performed to from dozens of listeners to thousands of listeners. The group has experience performing in concert events, cultural events, Christmas party, company events, playground, Christian events, private events and places that offer dance music.
Mertsi Lindgren - guitar and vocals
Timi Järvivuori - piano and vocals
Dimitri Grönfors - percussion and vocals
The band according to the occasion, bass, accordion, wind instruments, guitar
Technical Information
The concert is suitable for both small and big events, and the duration can be customized according to the event. The group can provide amplification, an acoustic performance is also possible.

Roma music performance for about 90 minutes.
Gospel music performance 180 minutes.
Schlager music perfomance for about 90 minutes.