Sieni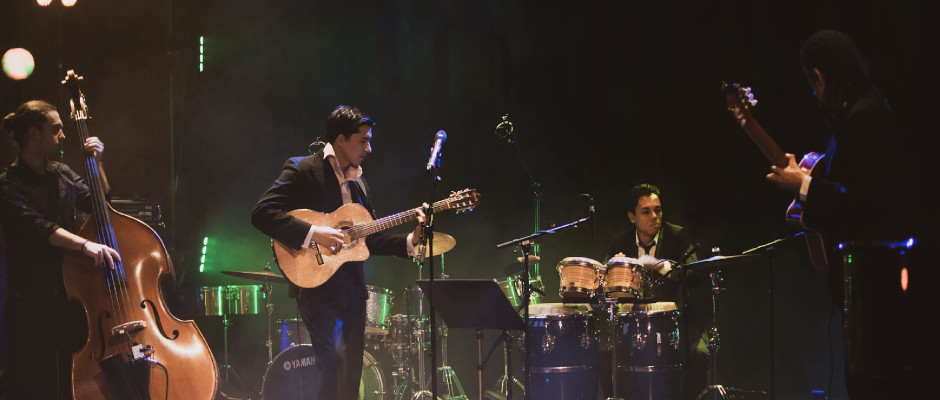 Introduction
Sieni is a quartet that plays greatest hits of Latin American popular music.
Leandro Roco (Argentina) - Guitar and voice
Javier Sanchez (Spain) - Double bass
Milver Colmenares (Venezuela) - Percussions
Eduardo Ribeiro (Brasil) - Guitar and voice
Technical Information
We usually perform one set of one hour or two sets of 45 minutes. Our performance adapts to the requirements of the venue and event. We can perform acoustic or amplified.