Samiuela Elone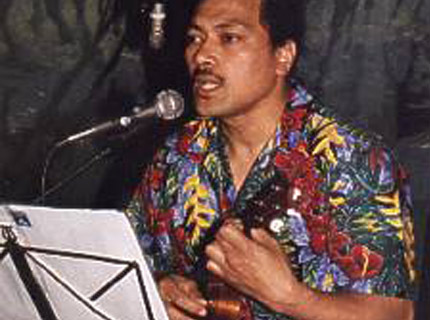 Home Town
Helsinki
Introduction
Sam Elone plays traditional Hawaiian music. A native of the Tonga Islands, Sam Elone moved to Finland 1993. Sam has been doing workshops and solo concerts and he is part of the Mana 'o laka dance group. He has also performed with finnish hawaiian music veterans Leo Elklund and Reino Luoto.
Samiuela Elone (Tonga) - vocals, ukulele and guitar

www.manaolaka.com
Technical Information
Duration of the show is 30 - 60 minutes. In small venues acustic performance is possible.
Contact
Samiuela Elone
tel. +358 (0)44 337 4435