Rebetinkatu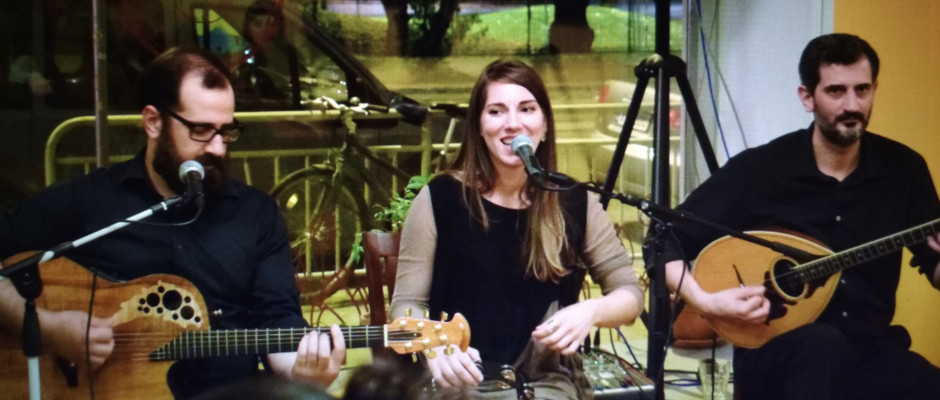 Introduction
Rebetinkatu is a trio who loves and studies Rebetiko and Greek Urban music from the beginning of 1900 up to today. Rebetiko, is a musical and cultural expression directly linked to song and dance that initially spread among the urban lower and working-class populations in the early twentieth century. Rebetiko songs are now a standardized repertoire in almost every social occasion involving music and dance. The element is performed in public and performers encourage audience participation. Rebetiko songs contain invaluable references to the customs, practices and traditions of a particular way of life, but above all the practice is a living musical tradition with a strong symbolic, ideological and artistic character.

Rebetinkatu was formed in 2017 and it is a conclusion of previous tries to represent Greek traditional and urban music in Finland.
The trio has been performing regularly in all kinds of venues, in a quest if bringing this music's sound to its old friends in Finland and making many new ones!!
Chrysa Panagiotopoulou (Greece) - singing, baglamas, percussion
Ilias Papailias (Greece) - bouzouki, baglamas, singing
Vasilis Katopodis (Greece) - guitar, singing
Technical Information
The trio was formed as a flexible group with diverse sound that easily covers from one set gigs to many hours programs.
A standard setup requires amplification for two instruments and three voices.
There is of course the chance of acoustic performances in case of demand.