Pomppulinnan Kreivi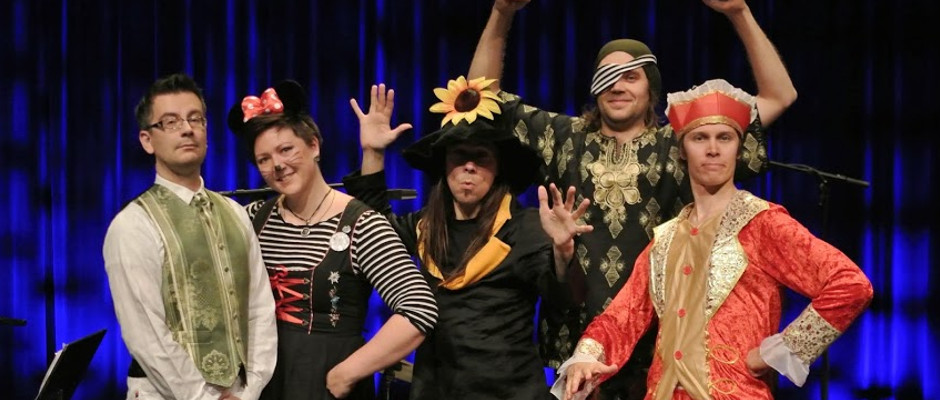 Introduction
Pomppulinna Kreivi plays new children's music, best described as a bird, which visits countries and cultures flying free stopping at every place where the rhythms are the most engaging.

Pomppulinna Kreivi takes the children with their imagination on a journey into the world of songs. During the concert meet characters such as Erkka, pike Houdini, who escapes all possible traps; a lonely pirate dreaming of homecoming and Salsaworm jamming in his compost.

Pomppulinna Kreivi's line up consists of seasoned musicians from bands, such as Paukkumaissi, Kuukumina, Shava and Arnold Chiwalala Band.
Vili Mustalampi - vocals, tres
Arja Paju - bass, vocals
Valtteri Bruun - guitar, vocals
Hannu Risku - drums, vocals
Ricardo Padilla (Chile) - percussions, vocals
Technical Information
At least vocal amplification is needed, band can provide amplification for smaller events.