Mirkka & Madrugada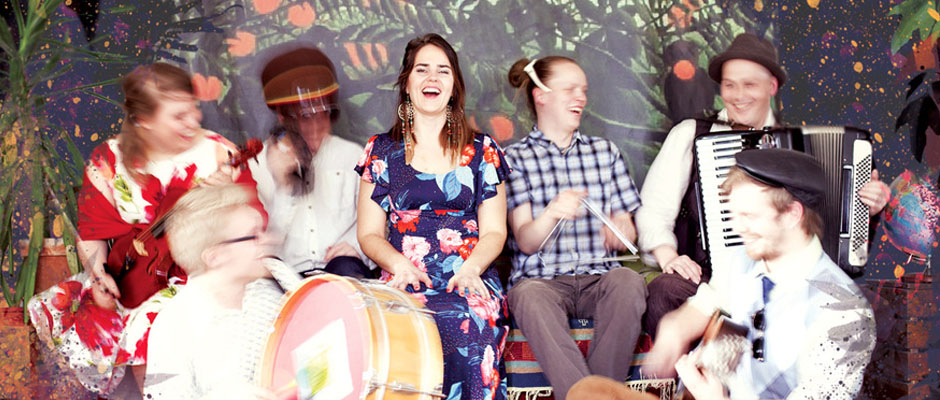 Introduction
Helsinki-based Mirkka & Madrugada (previously known as Banda Madrugada) is one of the hottest party bands in Finland. Their music style is "humppa"/reggae/latin/groove, evolved around Brazilian forró. The band has invited Finns to dance since 2006. Hot rhythms, audience's enthusiasm and joy of playing follows the band wherever they go - from squats to packed clubs and summer festivals.
Mirkka Kivilehto - vocals
Ville Husgafvel - accordion
Larri Himma - guitar
Mikko Rossi - bass
Elina Heikkinen - viola
Riku Nissilä - percussion
Tuomas Saikkonen - zabumba
Technical Information
The band needs microphones and amplifiers for vocals and instruments. Technical rider available on request.