Mami Wata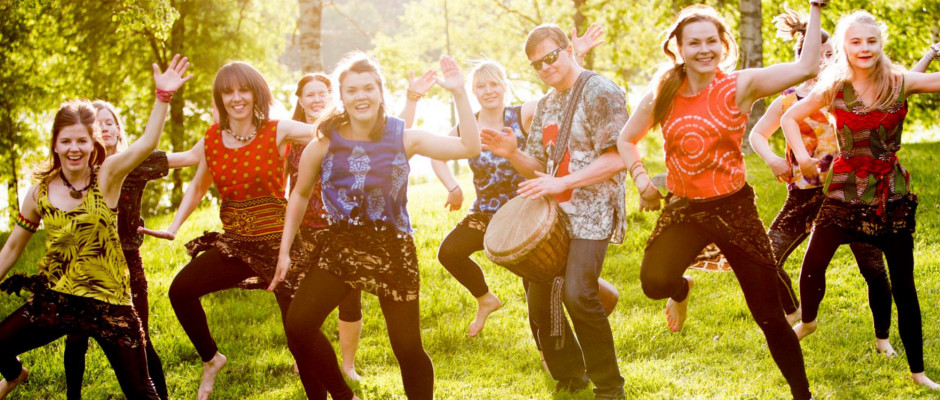 Introduction
Mami Wata plays music based on West African and Congolese music traditions. The group uses traditional West African instruments, such as djémbe, dundun and balafon. Group also fuses some Finnish folk music flavor into mix with 5-string kanteles for example.

Mami Wata delivers the audience African mood and atmosphere combined with a cheerful feel through colourful music and dance. The Mami Wata group has performed actively since 1998 and is recognized and praised for its fresh and cheerful performances. The group has performed in HAFF, Jyväskylä summer, dance day shows etc. See history of performances at www.mamiwata.fi.
Jarmo Hovi - percussions, kantele

+Mami Wata dancers and guests and collaborators (Stardis Dourou-Deelight Mpandou (Republic of Congo), Alhassane Keita (Guinea) and Sorel Konte)
Technical Information
The length of the performance and the technical needs should be discussed case-by-case. An acoustic performance is also possible.