Laonikos Psimikakis-Chalkokondylis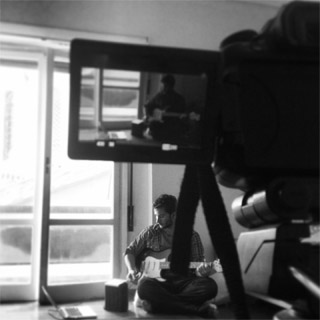 Home Town
Helsinki
Introduction
Inspired by Japanese music and the Finnish wilderness, Laonikos' music explores slow, unhurried sounds, creating a wilderness of sounds listeners can immerse themselves into. Laonikos is interested in creative performances which connect to a particular event or space. Rather than having a drawer full of ready material to sell, he believes in the importance of engaging meaningfully with the situation at hand. He thrives in collaborative contexts and is always happy to meet and perform with other artists.

Recent performances:

Immersive Listening (2015) - an improvisation with three musicians and three dancers, after spending three days in the wilderness (Vapaan Taiteen Tila)
GLOMAS Final Concert (2015) - performing original compositions with our GLOMAS band (SKS)
3Corners of the World (2015) - improvisation with David Rothenberg and Petri Kuljuntausta (Caisa Kulttuurikeskus)
GLOMUS Choir and Big Band (2015) - part of GLOMUS camp 2015 (Kuching Parliament, Malaysia)

Other venues Laonikos has performed in: UK – The Barbican Theatre, RichMix, The Shunt, ICA, The Place; Finland – SAJOS (Inari), Musiikkitalo, SKS, Caisa Kulttuurikeskus, Pihasali, Vuotalo.
Laonikos - electric guitar, bamboo flutes, voice, live electronics
www.laonikos.com
Facebook
Twitter
Soundcloud
Technical Information
Performances can be very long and slow, and work best in a setting where audience can come in and out as they please, rather than a concert situation (for example galleries, installations, etc). For example, the duration of "umami-music" is 5 hours. Ideally an amplifier or PA would be needed to connect electronic set-up. Acoustic performances are possible, but will be shorter.
Contact
Laonikos Psimikakis-Chalkokondylis
tel. +358 (0)40 18 51 872