Conjunto Homenaje a Arsenio (C.H.A)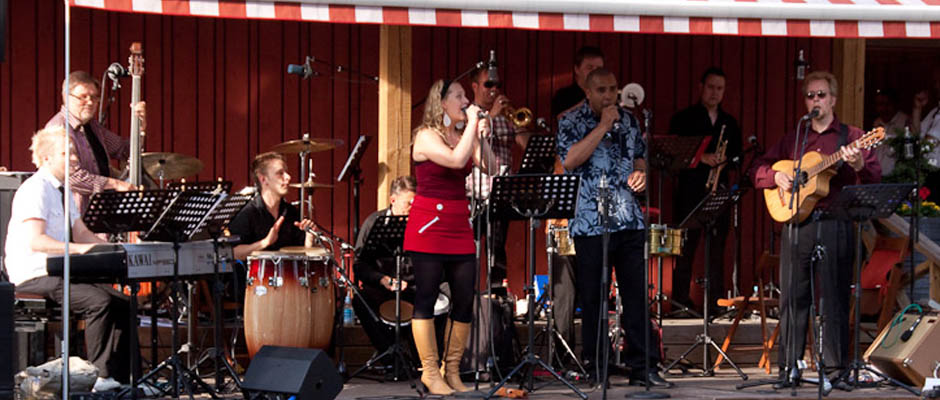 Introduction
Conjunto Homenaje a Arsenio has dedicated itself to the music of Arsenio Rodríguez. Rodriguez (1911-72) was the reformer of Cuban son music, the arrangements of conjunto line up and the legendary tresero (guitar-looking instrument, with 3 pairs of strings).

Tresero Arsenio Rodríguez alias "El Ciego Maravilloso" (who lost his sight in childhood) had a great impact on the Afro Cuban dance music in his home country Cuba as well as in New York, where he moved permanently in the middle of 50's. He wasn't only virtuoso with his instrument, above all he was the developer of the modern conjunto style. By adding congas to the traditional son, he managed to create a more African sound. Arsenio's style is the foundation of the modern salsa in the USA as well as in Latin America and Cuba. From the two leading treseros in Finland the other, Juhani Lampuoti formed his own ensemble in 1997 dedicating its music completely to Arsenio's style.
Juhani Lampuoti - band leader, tres
Olli Hyttinen - piano
Tero Toivanen - bass
Sami Pöyhönen - trumpet
Pemo Ojala - trumpet
Teemu Mattsson - trumpet
Markus Jaatinen - congas
Mika Rytkönen - bongos
Ricardo Padilla - timbales
Janina Lehto - vocals
Alexander Bravo - vocals
Technical Information
Conjunto Homenaje a Arsenio requires a PA system, details should be discussed depending on the show.