Anna Dantchev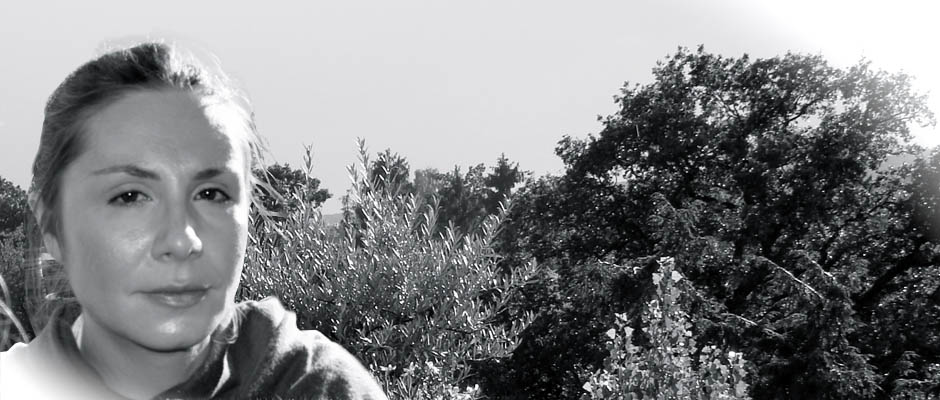 Introduction
Anna Dantchev is a Finnish-Bulgarian singer/songmaker who smoothly blends both her musical roots into a vibrant and bluesy worldmusic sound.

She creates new multicultural Finnish music while appreciating both her cultural traditions.

With her rough though sensual voice, she tells stories from times long past, and brings them alive in today's context.

"When I was a child, my family travelled every year through Europe to Bulgaria for the holidays. Those journeys were magical to me, in no small part because I got to see and hear amazing singers and learn beautiful melodies from my grandma's black-and-white television. Nowadays when I do my own music, I can see myself as a small girl in front of that TV, absorbing my rich musical heritage. With my music I want to pay honors to old masters and bring them with me to a new country."

"I was born in the small Finnish town Haapavesi, which is known for its traditional music heritage and annual folk-music festival. I grew up surrounded by different sounds from different countries – Bulgarian, Scandinavian, Irish, Anglo-American and more. I also studied western classical music in a local music school. My father set the foundation by teaching me Bulgarian traditional music at home – I also got guidance from Bulgarian masters such as Yanka Roupkina, Vitchka Nikolova and Maria Gaidarova. I studied musicology both in Jyväskylä and Dublin. During the student years I started a female soul band with some friends, which I got to sing with more than 8 years. After graduating, new ideas brought me to Helsinki. In the vivid music scene of a larger city, I got interested and involved in experimental musical projects – I sang fusion, jazz, pop, gospel, samba - all these musical influences strengthened my own voice."

In Anna Dantchev Band my band members are Mona Taponen on the guitar, Fredrik Lönnfors on trombone and Murat Ermutlu on Balkan percussions. Together we create a unique "balkan sound". We take our audience and bring them with us to the Balkans – sometimes we travel with the Balkan Soultrain, with catchy trombone lines and up-beat guitar sounds – sometimes we are more laid-back with hypnotizing Balkan rhythms and the human voice.

In 2013 the band was awarded "the best band prize" at the multicultural singing contest Ourvision Helsinki.
Anna Dantchev Band
Mona Taponen - guitar
Vasilis Katopodis - bass
Fredrik Lönnfors - trombone
Murat Ermutlu - balkan percussions
Anna Dantchev - vocals
Technical Information
Anna Dantchev can perform solo or with the band. The length of the performance and the technical needs can be discussed case-by-case.