Amaxas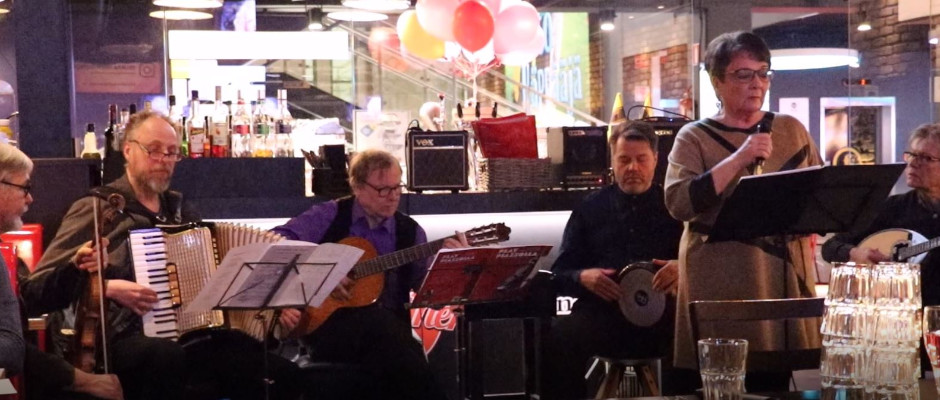 Introduction
Marja Oksa and Jarmo Laitinen reactivated their Amaxas orchestra during the winter of 2018. They both have several decades of experience in playing and playing Greek acoustic music. The soloist Marja Oksa and Buzukist Jarmo Laitinen were already performing in the early 1980s at the Kuopio Greek Friends' Association. Muutama musta oliivi band were formed around them, and now, after years of pause, they have a group called Amaxas. In recent years, the orchestra has continued to perform especially at the events of friends of Greek culture. The orchestra's music is particularly well suited to both Greek events and Greek dances and dancers.
The programme consists of the following genres that are played acoustically:
- Rebetiko and urban Greek music
- Greek popular music
- Greek Rhythm Music
- Traditional Greek urban folk music
Marja Oksa - vocals
Jarmo Laitinen - bouzouki
Markku Huttunen - acoustic guitar
Matti Kivinen - violin
Juha Mäntylä - accordion
Jarmo Saarti - percussions
Technical Information
The length of the programme varies from an exemplary few songs to a couple of hours.