Ali Haitham Faleeh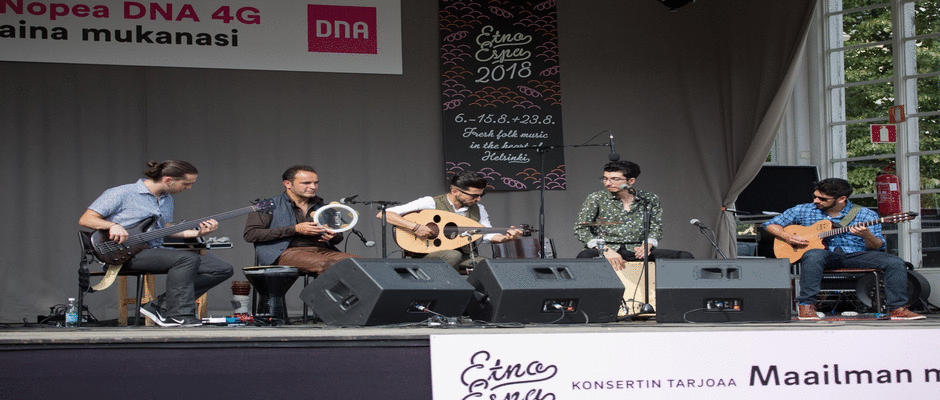 Introduction
Ali Haitham Faleeh plays classical and traditional Arabic and Middle Eastern music style (Turkish,Persian,kurdish...etc) and (Spanish & Arabic) style too. Ali also works with theater projects (Osiris Teatteri) as a musician and an actor and plays western style music with Kaisa Siirala. He has also featured on Maria Gasolina album Pitkää siltaa and upcoming Anna Murtola album. Ali teaches oud in World Music School Helsinki.
Ali has resided in Finland since 2015 and has performed and also organized many concerts in Finland and abroad. He has founded and manages Association of the Arabic artists in Finland, which has 60 Arabic artists of various crafts.(painters, photographers, actors, musicians etc.)
Ali Haitham Faleeh (Iraq) - Oud
+line up varies
Technical Information
Duration of the performance usually 1-2 hours and sometimes more. Sound system is prefered, though acoustic performance is also possible. Typical line up is oud, guitar, percussions, violin, bass.