Afrocola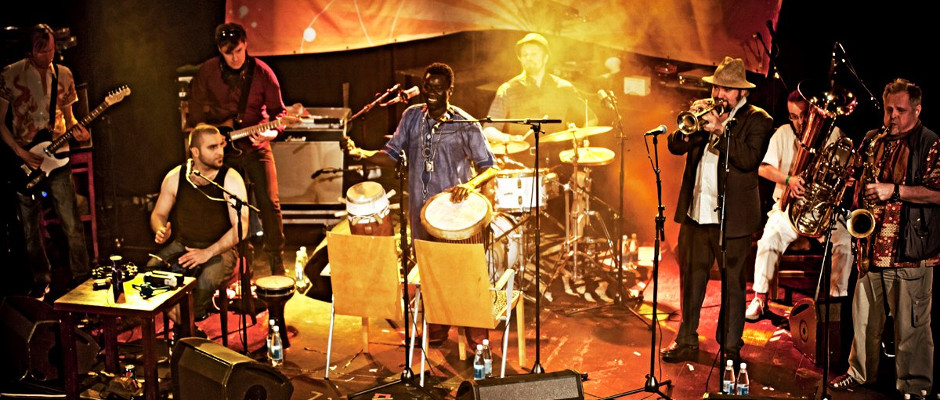 Introduction
Afrocola Brass Band plays finnish, african and balkan tunes with african rhythms. Afrocola was formed in Helsinki 2011. Reception from the first gig was so positive that we decided to go on forever. We have played in a few festivals in summer 2011 and our first recording is in the works. All the band members are professional musicians with years of experience.
Meissa Niang (Senegal) - vocals, percussion
Vladimir Kekez (Serbia) - percussion
Antero Priha - trumpet
Sakari Kukko - saxophones, flutes
Ilmari Heikinheimo - drums
Samppa Leino - tuba
Julius Heikkilä - guitar
Marko Roininen - percussion
Technical Information
We have a vast repertuaire and we recommend 1,5 h duration for our set. Our set consists a lot of danceable afrotunes and beautiful mood pieces. An acoustic performance is possible with vocal monitoring. Depending on the venue we might require amplification for vocals and percussions.