Hilja Grönfors & Latšo Džinta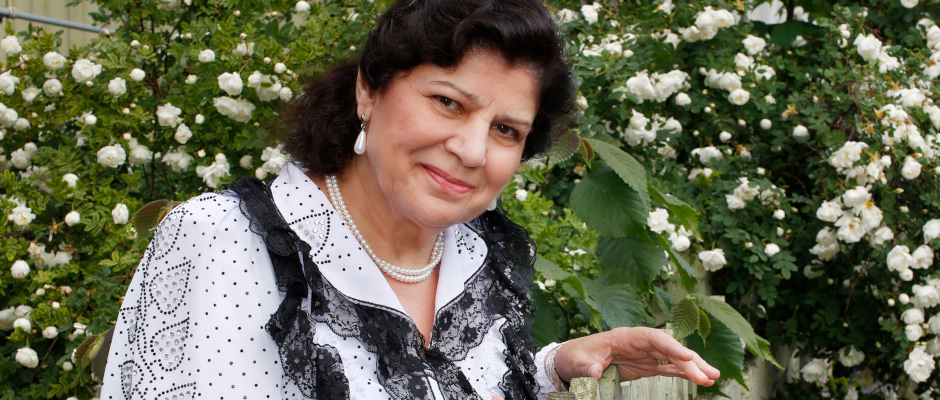 Introduction
Hilja Grönfors, nominated as Master Folk Singer at Kaustinen Folk Music Festival in 2005, has been singing since she was a little child. Her great interest in the Roma culture and especially music forced Hilja to become a collector - she has spent thousands of kilometers on the road and by now she has a collection of more than 100 Finnish Roma songs from different regions of Finland. She performs these songs with her band Latšo Džinta.

Hilja Grönfors & Latšo Džinta has performed in Finland in the most important venues and festivals, but also abroad, e.g. in France, Czech Republic and Sweden. In addition to grand stages, the group likes to perform in small and intimate venues and events.

Hilja gives also lectures on Finnish Roma culture either with musicians or another lecturers.

Hilja Grönfors & Latšo Džinta CD 'Phurane mirits' (GMCD 0817) received Emma Award from the Finnish National Group of IFPI (International Federation of the Phonographic Industry) as the best folk music album published in Finland in 2008. The second - again celebrated album - 'Kai tu džaha' was published in 2011. The latest release 'Katta ame aavaa?' was published in the summer of 2018. All these are published by the Global Music Centre (Maailman musiikin keskus), Finland.
Hilja Grönfors - vocals
Kiureli Sammallahti - accordion
Valtteri Bruun - guitar, mandolin
Matti Pitkänen - violin, mandolin
Sara Puljula - double bass
Technical Information
The concert is suitable for both small and big events, and the duration can be customixed according to the event. The group needs amplification.