Yläsiirtola Ramblers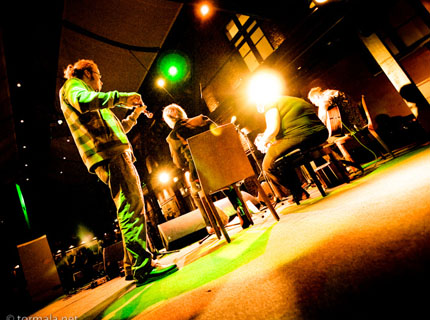 Home Town
Oulu
Introduction
Yläsiirtola Ramblers' repertory consists of traditional Irish, American and Scandinavian music. Beside traditional music, they have been recently playing also Pogues -like folk-punk-rock-music.
Tero Karinen - guitar
Mira Törmälä - accordion, vocals
Ville Karinen - violin, mandolin
Rinna Koivuniemi - tin pipe, violin
Tuomas Lähteenmäki - percussions

Technical Information
Normally the group plays 2-3x60 minutes sets in restaurants and pubs. Over the years they have accumulated a wide repertory of songs, so if needed they can play even all day long. YSR can play acoustic, but for a bigger venue they require a small PA system.
Contact
Mira Törmälä
Tel. +358 (0) 50 3570 256